Chemicals/Elastomers/Rubber
Chemicals/Elastomers/Rubber
Isoprene Derivatives
KURARAY POLYOL™ and Diols
General name

(3-Methyl-1.5-Pentanediol (MPD), 1,9-Nonanediol (ND))
A raw material for polyurethanes. Offers improved strength and flexibility.
Kuraray offers synthetic diols, 3-methyl-1,5-pentanediol (MPD) and 1,9-nonanediol (ND). These products are produced with Kuraray's proprietary synthesis technology. A variety of derivatives from these diols are also available under the name KURARAY POLYOL™. MPD is an isomer of 1,6-hexanediol and hexylene glycol, its methyl branch imparts many distinctive properties to the derived polymers, including low viscosity, hydrolysis resistance, wide compatibility and good softness. Polyurethane and polyester resins are key applications for these diols.
Applications
MPD, ND
Plasticizers: General plasticizer, special plasticizer
Resin raw materials: Polyester resin, epoxy resin, polyurethane resin, and other raw materials and modifiers

KURARAY POLYOL™
Polyurethane: Inks, synthetic leather, elastomers, paint adhesives, coatings, foams
Characteristics
KURARAY POLYOL™
High hydrolysis resistance: Enhanced durability
Liquid state, low viscosity: Offers excellent handling properties with many liquid grades at room temperature
High flexibility: Excellent flexibility
Compatibility with other polyols: Compatible with not only general-use polyester polyol, but also polyether polyol.
Standard grades and properties
Diol MPD
Chemical name:

3-Methyl-1,5-pentanediol
Basic properties

Appearance:

Colorless liquid

Melting point:

< -50ºC

Viscosity (20ºC)

173mPa・s

Boiling point:

250ºC

Flash point:

143ºC
Applications

Polyurethanes (polyols, chain extenders)
Polyester
UV monomer, oligomer
Inks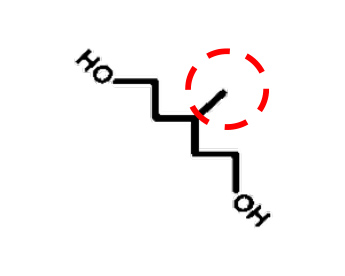 Non-crystallinity
Hydrophobicity
Characteristics

Low viscosity (handling)
Flexibility
Transparency
Compatibility
Hydrolysis resistance
Diol ND
Chemical name:

1,9-Nonanediol
Basic properties

Exterior:

White solid

Melting point:

46ºC

Viscosity (60ºC)

33mPa・s

Boiling point:

166ºC

Flash point:

162ºC
Applications

Polyurethanes (polyols, chain extenders)
Polyester
UV monomer, oligomer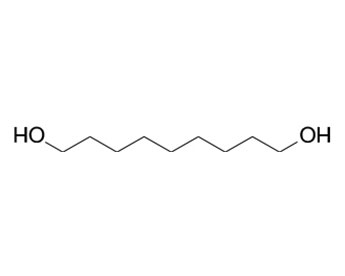 Long chain
Odd main chain
Appropriate crystallinity
Characteristics

Hydrolysis resistance
Melting point is relatively high, but viscosity of 60ºC is the same as acetone
Polyols: KURARAY POLYOL™ (overview)
Type
Grade (series)
M.W.
Exterior
25ºC
Overview and features
Application examples (including PU)
Polyester polyols
P-**10
500 ~ 6,000
Liquid
General-purpose grade
Printing inks
TPU
Synthetic leathers
PU textile (spandex)
F-**10
500 ~ 3,000
Three functions, heat resistance
P-**20
500 ~ 2,000
Wax
Water resistance
Adhesiveness
Acid resistance
PUD
Metal paint/coating
P-**30
Liquid
P-**50
2,000
Liquid
Flexibility
Water resistance
Acid resistance, alkalinity
Bio
TPU
coating
Inks
Polycarbonate polyols
C-**90
500 ~ 3,000
Liquid
Flexibility
Water resistance
Low temperature property
PUD
Synthetic leathers
Electronic components
Characteristics of polyurethane depending on polyols
KURARAY POLYOL™
++

Very Good

+

Good

-

Poor

--

Very Poor
Polyol
Ether type
Ester type
Carbonate type
PPG
PTMG
PBA
P-xx10
P-xx50
P-xx11
P-xx20
PHC
C-xx90
C-xx50
Softness
++
+
+
++
++
+
--
-
+
Low temp. softness
++
+
-
++
++
-
--
-
++
Water resistance
+
+
--
+
++
+
++
++
++
Acid resistance
+
+
--
+
++
++
++
++
++
Alkali resistance
+
+
--
+
++
+
++
++
++
Transparency
+
+
--
++
++
++
++
--
++
Solvent resistance
--
--
+
-
+
+
++
+
+
Heat resistance
--
--
++
+
+
+
++
++
+
UV resistance
--
--
++
++
++
+
+
++
++
Adhesiveness
--
--
+
++
+
++
++
-
+